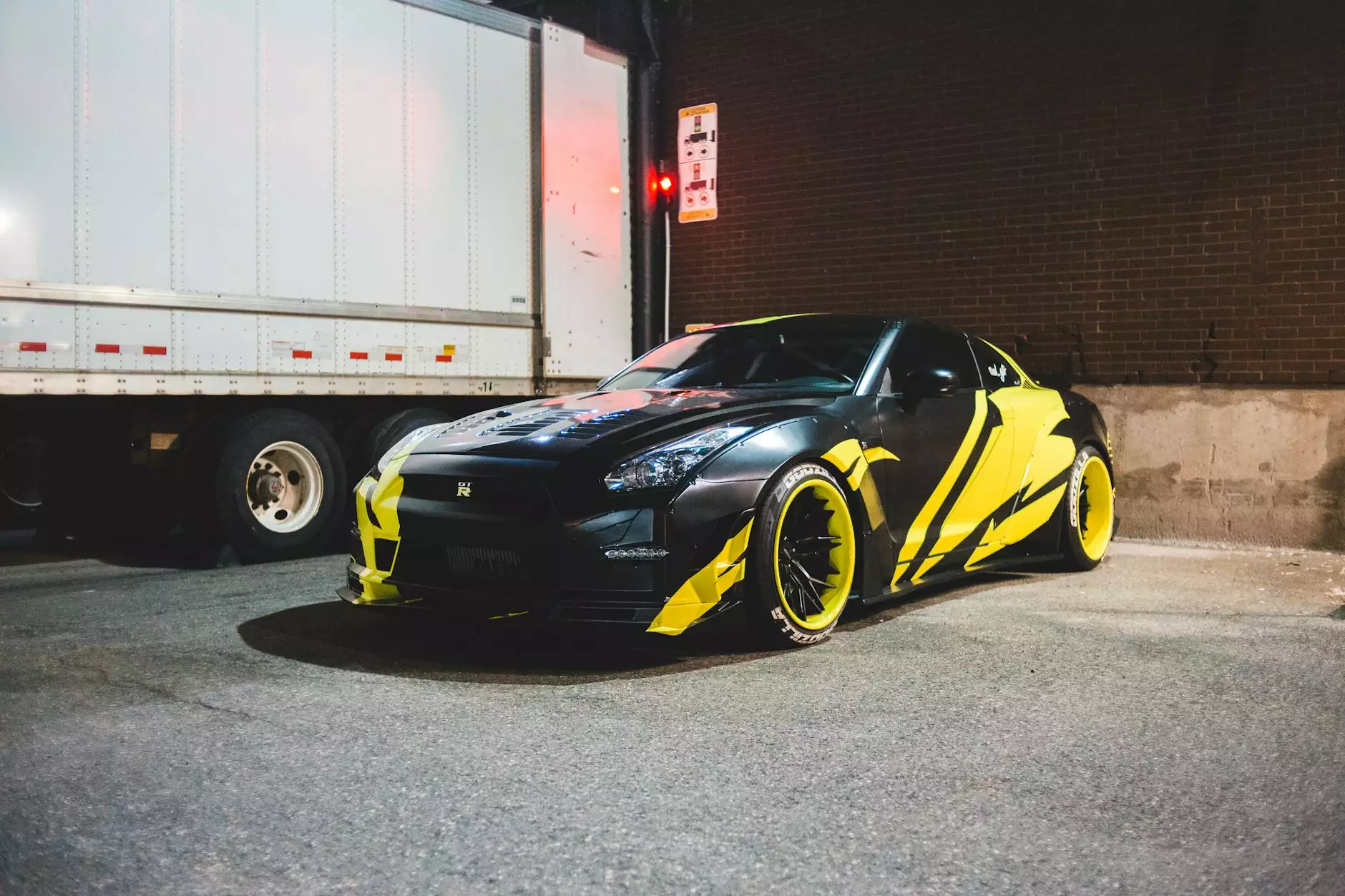 Transform Your Tailgate with Modern Luxe Creative
Welcome to Modern Luxe Creative, your one-stop destination for premium tailgate wraps. We specialize in providing high-quality and customizable wraps that will transform the look of your vehicle's tailgate. With our science and education - math themed designs, you can showcase your love for mathematics in a stylish and eye-catching way.
Elevate Your Tailgate Aesthetics
Your vehicle's tailgate is the perfect canvas to express your personality and interests. At Modern Luxe Creative, we offer a wide range of tailgate wraps featuring captivating math-related designs. Whether you're a math enthusiast, a teacher, or simply love the elegance of mathematical concepts, our tailgate wraps will help you stand out from the crowd and turn heads wherever you go.
Unmatched Quality and Customizability
When it comes to tailgate wraps, quality and durability are paramount. That's why we only use premium-grade materials and state-of-the-art printing techniques to ensure that our wraps are long-lasting and can withstand the elements. Our wraps are designed to endure harsh weather conditions, UV rays, and everyday wear and tear without compromising their vibrant colors and stunning details.
Additionally, we understand that each customer has unique preferences. That's why we offer a range of customization options to suit your needs. From color variations to personalized text or logos, we can create a tailgate wrap that truly reflects your individuality. Our team of talented designers will work closely with you to bring your vision to life and ensure that your tailgate wrap is both visually striking and personalized.
Easy Installation and Removal
We believe that installing and removing your tailgate wrap should be hassle-free and uncomplicated. That's why our wraps are designed with user-friendliness in mind. Each wrap comes with detailed instructions and a user-friendly installation kit that makes the process quick and easy. Even if you're not a DIY expert, you can achieve professional-looking results in no time.
Furthermore, our wraps are easily removable without leaving any residue or damage to your vehicle's paintwork. So, if you ever decide to update your tailgate design or sell your vehicle, you can do so without any concerns about leaving permanent marks.
Affordable Luxury for Your Tailgate
At Modern Luxe Creative, we believe that luxury should be accessible to everyone. That's why we strive to offer competitive prices without compromising on quality. When you choose our tailgate wraps, you'll experience the perfect blend of affordability and luxury. With our reasonable pricing, you can enhance the aesthetics of your vehicle's tailgate without breaking the bank.
Shop Tailgate Wraps with Confidence
When you shop at Modern Luxe Creative, you can have complete peace of mind. We take pride in our customer-centric approach and strive to provide exceptional service at every step. From selecting your design to receiving your package, we'll ensure a smooth and satisfying shopping experience.
Our dedicated customer support team is always available to assist you with any inquiries or concerns you may have. Whether you need help choosing the right design or require technical assistance during installation, we're here to help. Your satisfaction is our top priority, and we'll go above and beyond to exceed your expectations.
Transform Your Tailgate Today!
Ready to turn your vehicle's tailgate into a masterpiece? Explore our collection of science and education - math themed tailgate wraps and select the perfect design that resonates with your mathematical spirit. Unleash your creativity and express your passion for mathematics with Modern Luxe Creative's premium tailgate wraps. Elevate your tailgate aesthetics and make a bold statement wherever you go.
Remember, every journey is an opportunity to showcase your personality. Choose Modern Luxe Creative and let your vehicle stand out from the crowd with our exceptional tailgate wraps. Order now and experience the perfect fusion of art, science, and personalization!