Javier's Gourmet Mexicano
Mar 3, 2022
Services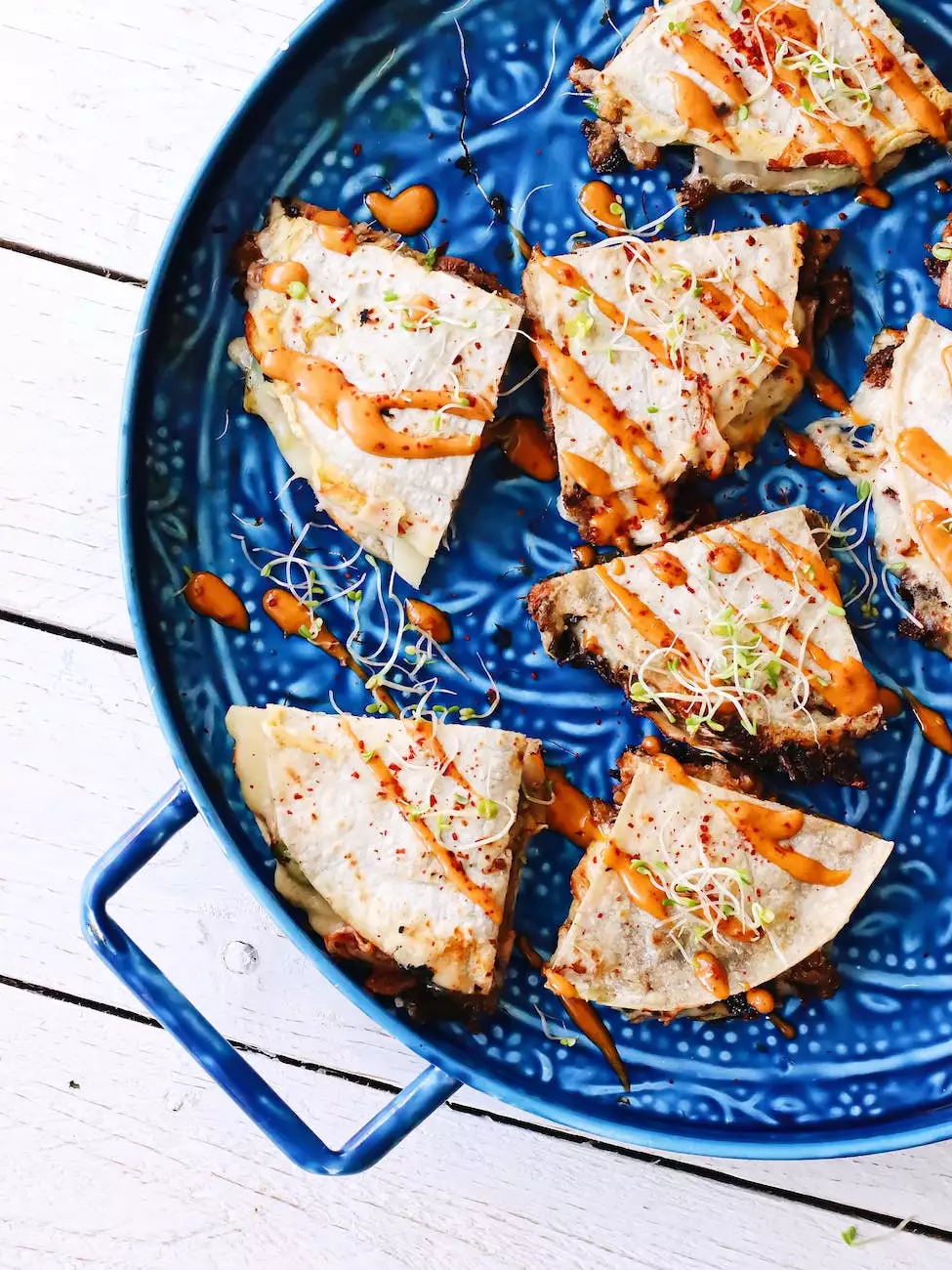 Indulge in Authentic Mexican Cuisine
At Javier's Gourmet Mexicano, we pride ourselves on offering an unparalleled dining experience that combines the vibrant flavors of Mexico with exceptional service. Our restaurant is a haven for those seeking an authentic taste of Mexican cuisine in a modern and stylish setting.
A Culinary Journey Filled with Flavors
Step into Javier's and prepare to embark on a culinary journey like no other. Our talented chefs, who are passionate about the art of cooking, meticulously craft each dish to perfection. We source only the freshest and finest ingredients to ensure that every plate boasts the true essence of Mexican flavors.
Menu
Our extensive menu features a wide array of traditional Mexican dishes, each bursting with bold and exciting flavors. From sizzling fajitas and mouthwatering enchiladas to flavorful seafood and hearty tacos, there is something to satisfy every palate.
Start your meal with our signature guacamole, prepared tableside with ripe avocados, tomatoes, onions, and a secret blend of spices. Let the flavors dance on your palate as you delve into our creamy queso fundido or tangy ceviche.
For the main course, indulge in our tender and juicy carne asada, served with warm flour tortillas and accompanied by a variety of tasty toppings. Our seafood specialties include succulent shrimp al mojo de ajo and grilled salmon with a zesty mango salsa.
No Mexican meal is complete without a refreshing beverage. Sip on our handcrafted margaritas, made with premium tequila and fresh-squeezed lime juice. We also offer a selection of traditional Mexican beers and an extensive wine list to complement your dining experience.
Immerse Yourself in Mexican Culture
At Javier's Gourmet Mexicano, we believe that a great meal goes beyond just the food. We strive to provide our guests with an unforgettable cultural experience. Our restaurant is adorned with vibrant colors, traditional artwork, and carefully curated décor that showcases the richness of Mexican heritage.
Relax in our inviting and lively ambiance as you enjoy the delightful melodies of traditional Mexican music. Our friendly waitstaff, dressed in traditional attire, will guide you through the menu and ensure that your dining experience is nothing short of exceptional.
Visit Us Today
Located in the heart of the city, Javier's Gourmet Mexicano is the perfect destination for Mexican food enthusiasts and anyone looking to explore the enchanting flavors of Mexico. Whether you're celebrating a special occasion or simply craving delicious Mexican fare, our restaurant promises an unforgettable experience.
Reserve your table now and let us transport you to the vibrant streets of Mexico through our exquisite cuisine and warm hospitality. Come and savor the flavors that have made Mexican cuisine beloved around the world. We look forward to serving you at Javier's Gourmet Mexicano.
About Modern Luxe Creative
Modern Luxe Creative is a leading web design and digital marketing agency operating in the field of Science and Education - Math. With a team of skilled professionals, we specialize in creating stunning websites that engage users and drive results. Our expertise extends to search engine optimization (SEO), ensuring that our clients' websites rank high on Google and other search engines.
Whether you need a visually captivating website for your business or assistance in improving your online visibility, Modern Luxe Creative has the solutions you're looking for. Contact us today to discuss your project requirements and let our creativity and expertise take your online presence to new heights.