Business Cards - For Science and Education Enthusiasts
Apr 5, 2020
Services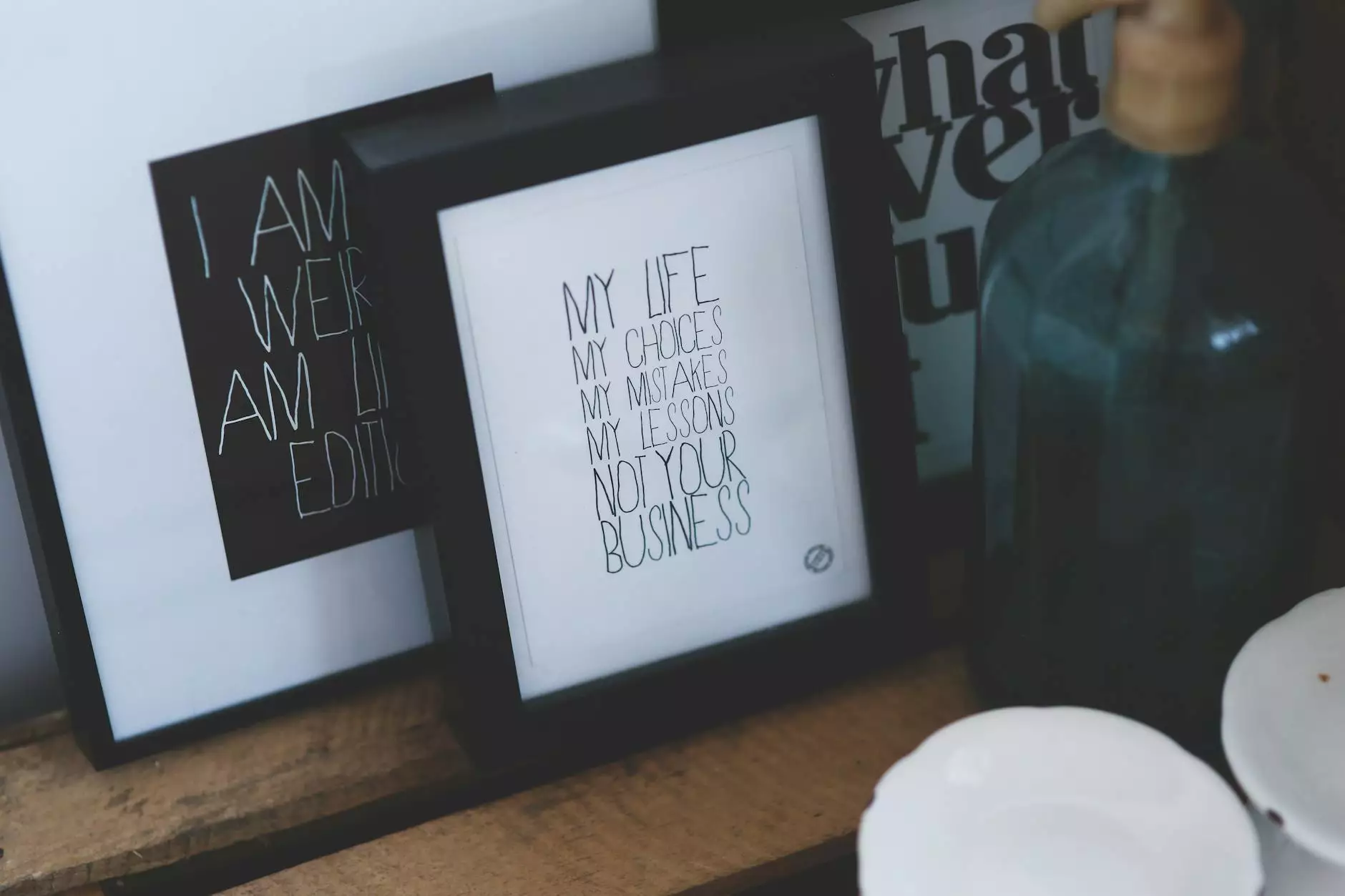 Introduction
Welcome to Modern Luxe Creative, your premier destination for high-end business cards. We specialize in creating visually stunning and customizable business cards that are perfect for professionals in the science and education field, specifically in the math category. With our attention to detail and commitment to quality, our business cards are designed to make a lasting impression and showcase your expertise.
Uniquely Designed Business Cards
At Modern Luxe Creative, we understand the importance of standing out in a competitive market. That's why our business cards are not just any ordinary cards - they are a work of art. Each business card in our collection is meticulously crafted with innovative designs and sleek finishes to captivate and leave a memorable impression.
Science and Education - Math Category
In the science and education realm, math plays a vital role. We cater specifically to professionals, educators, and enthusiasts in the math category, as we believe in celebrating and promoting this important field. Our business cards reflect this dedication, featuring elements inspired by mathematical concepts, symbols, and equations.
Customizable Options
We understand that every individual has their own unique style, and that's why we offer customizable options for our business cards. With our easy-to-use online design tool, you can personalize your business card to reflect your personality and brand identity. Add your name, contact information, logo, or even a customized math-inspired design to make your card truly one-of-a-kind.
Quality Materials and Finishes
When it comes to business cards, quality is paramount. At Modern Luxe Creative, we never compromise on quality. We source the finest materials and finishes to ensure that your business cards not only look stunning but also stand the test of time. From premium cardstock to sophisticated finishes such as spot UV or metallic foil, our business cards are a testament to our commitment to excellence.
Exceptional Customer Service
At Modern Luxe Creative, we believe in providing our customers with an exceptional experience from start to finish. Our dedicated customer service team is available to assist you every step of the way, whether you have questions about the customization process, need advice on design choices, or require guidance on bulk orders. We are here to ensure your satisfaction.
Shop Modern Luxe Creative for Your Business Card Needs
If you are looking for business cards that go above and beyond, then Modern Luxe Creative is your ultimate destination. Our science and education-themed math business cards are designed to impress. Combining stylish designs, customizable options, and top-notch materials, our business cards are sure to leave a lasting impression on your colleagues, clients, and peers. Take your professional image to new heights with Modern Luxe Creative.
Contact Us Today
Ready to elevate your business card game? Visit our website at modernluxecreative.com/product/business-card to explore our collection and place your order. If you have any questions or need further assistance, feel free to reach out to our friendly customer service team. We look forward to helping you create the perfect business cards!